Taking Your Tarrant County Yard Back From Dangerous Pests
There's nothing like spending time in the yard on a sunny Texas afternoon. With some lounge chairs, a pick-up game, and some meat on the grill, a Tarrant County outdoor get-together is a weekend staple. Unfortunately, any afternoon in the yard comes with unwanted guests - mosquitoes. With Ivy Green Pest Control on your side, you'll be able to make your mosquito worries a thing of the past.
Professional Treatments Required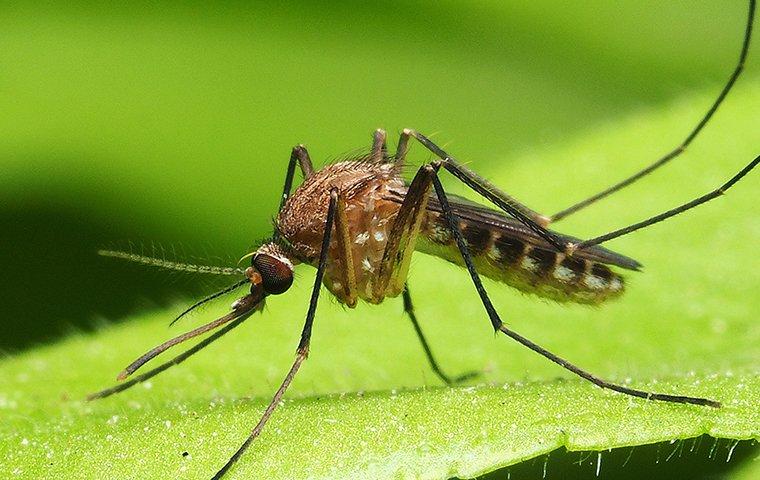 We've all experienced the hallmarks of an active mosquito population: incessant swatting, obnoxious humming, and itchy, red bites. These nuisances, however, are the least of your worries. Mosquitoes transfer diseases from their previous bite victims through their feeding tubes. Most notably, mosquitoes transmit illnesses such as dengue fever, West Nile virus, Zika virus, and yellow fever.
They're attracted to your home because of potential breeding areas. Mosquitoes breed in standing water and will use any pool as a viable place to lay their eggs. Anything from a birdbath, fountain, pond, or a wheelbarrow after a rainstorm can become a mosquito-breeding site.
Even if you're diligent about yard maintenance and do your best to locate and eliminate all possible areas of standing water, mosquitoes will still find a place to lay their eggs. The only way to break the breeding cycle and get rid of populating mosquitoes is to treat the entire yard with professional mosquito solutions.
Our Guaranteed Treatment Methods In Tarrant County, TX
Most of the time, do-it-yourself methods of mosquito control just aren't good enough. If you want to enjoy your yard without worrying about mosquitoes ruining your good time, reach out to our experts at Ivy Green Pest Control. Once you make the call, our professional pest technicians will inspect your property and come up with a customized plan that targets active areas in your yard.
We offer both one-time and recurring mosquito control options. Using a misting machine, we apply a highly effective professional-grade treatment to your yard focusing primarily on areas with grass and vegetation where mosquitoes rest during the day. If you're looking for continuous mosquito control, we also install machines that will treat your property with a timed sprayer. That way, you can choose a frequency that works conveniently with your mosquito control needs. Lastly, if you opt for recurring mosquito control, we will return to your property and retreat as needed to ensure that you stay comfortable all summer long.
All of our mosquito treatment options use non-toxic and eco-friendly treatment methods to ensure that your yard is comfortable without spraying harmful toxins. Our treatment methods are safe for you, your loved ones, your pets, and the environment.
Making The Right Call
Finding a solution to your mosquito problem is not easy. You may try CDC approved repellants, wearing lighter clothing, or keeping all exposed skin covered, but these methods will only temporarily deter some mosquitoes; they will not actively reduce your population. In the end, it's best to call the professionals to control your mosquito problem.
With Ivy Green Pest Control mosquito treatments, you get the guaranteed protection that can keep you and your family safe from dangerous mosquito bites. Give us a call today to get started, and let Ivy Green Pest Control help you take your yard back.
Learn more about our home pest control process, as well as our Denton, TX pest control and Fort Worth, TX pest control service offerings.
Request Your Free Estimate
Complete the form below to schedule your free estimate.