Complete Pest Management In Fort Worth, Texas
As the fifth largest city in the state, it's safe to say that Fort Worth, TX has a growing population. Unfortunately, where there are people, there are pests. They require all the same things we do: food, water, and shelter. Your Fort Worth home provides them with all three, and that's why your residential property is prone to the threat of pest infestations. If you want to secure professional home pest protection that you can trust, look no further than Ivy Green Pest Control.
Since 2017, our family owned and operated company has been servicing local homeowners with high-quality pest control solutions. We offer recurring services, as well as non-recurring services, that promise you complete coverage from a variety of household pests. Our pest-free guarantee gives you the assurance you need to know that your Fort Worth home is in the best hands possible. Get in touch with us today for a complimentary estimate.
Home Pest Control In Fort Worth, TX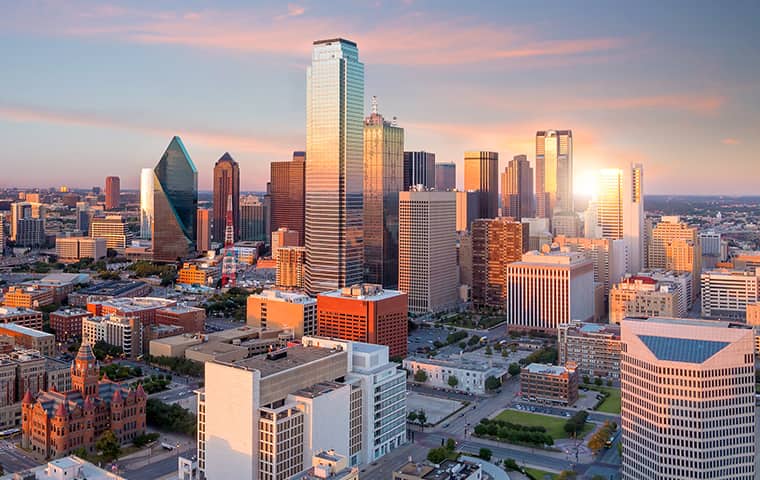 Fort Worth is an exciting place to own a home, but a pest infestation isn't the type of excitement that any homeowner wants to face. Pest activity in your home puts you and your loved ones at risk, and that's why we highly recommend securing help from a team of qualified professionals. Our residential pest solutions currently protect over 450 homes from a long list of common area pests, some of which include ants, spiders, termites, mosquitoes, cockroaches, stinging insects.
After doing an exterior walk-around of the house, we determine all pest activity, droppings, nests, and webs. We also note entry points and harborage areas. Then, we develop a treatment strategy based on our findings, working with you to find the right approach for your home. Our ongoing services help maintain pest-free conditions around the exterior perimeter of your house, and we address the interior as needed. Call us today to discuss your residential pest control needs.
Helpful Advice For Avoiding Termite Activity In Your Fort Worth, TX Home
If you want to do everything you can to reduce your chances of experiencing termite activity, it's very important to be as proactive as possible. Termite prevention is about eliminating entry points and conducive conditions. Once these attractants are taken care of, your chance of getting termites decreases greatly.
Start by eliminating sources of excess moisture, as well as rotting or damaged wood. Make sure to store woodpiles far away from the structure and inspect all wood before bringing it onto your property; also, avoid any wood-to-soil contact. Use weatherstripping for doors and windows and seal up cracks and crevices around the foundation.
For guaranteed protection from termite infestations, you should contact the team at Ivy Green Pest Control. Whether you currently have termites or want to be proactive in protecting your home from termite damage, you can count on us. We're here to keep you safe, so call us today.
How You Can Reduce Your Exposure To Mosquitoes In Fort Worth, TX
Other than the itchy bites, what do we really know about mosquitoes? To start, they are vector pests that are capable of transmitting diseases between hosts. That leaves you and your loved ones exposed to a long list of vector-borne illnesses.
If you want to be proactive in minimizing your exposure to mosquitoes, consider the following preventative tips:
Always wear mosquito repellent when spending time outdoors. Also, try to wear clothing treated with DEET or permethrin.
Get rid of any standing water sources on your property, including birdbaths, inflatable pools, overturned tires, etc.
Keep your windows and doors closed when possible. When they are open, make sure you have insect screens that are fully intact and functional.
These preventative measures can certainly help; however, none of them are as effective as ongoing services from the pros. Our mosquito control and prevention services give you year-round protection from these harmful vector-pests, so reach out to us today, and we'll get the ball rolling.
What You Can Do To Prevent Spiders From Entering Your Fort Worth, TX Property
A spider infestation can quickly spread until you are facing a full-blown infestation. If you want to do everything you can to avoid spider activity in your Fort Worth home, there are preventative measures that you can implement around your property.
Eliminate excess moisture and easy access to food sources around your home.
Eliminate spider webs that you find on your property.
Install door sweeps and door screens; replace or repair any damaged window and door screens.
Keep your home clean, i.e., regular dusting, sweeping, wiping up spills of crumbs, and reducing clutter.
Keep your yard well-trimmed.
Properly store your food, take your trash out routinely, and keep it in sealed containers outside.
Use caulk or foam to seal up cracks and crevices around the foundation.
For year-round spider control and prevention services, you've come to the right place. Ivy Green Pest Control is here to protect you from a spider infestation, guaranteed. We offer trusted spider solutions that you and your loved ones can rely on. Contact us today to learn more.
Request Your Free Estimate
Complete the form below to schedule your free estimate.