Complete Pest Management In Denton, Texas
Denton, TX, provides locals with a vibrant atmosphere where there's a little something for everyone. Between the small town vibe and the big city feel, Denton is the best of both worlds. However, both of those worlds still have pest problems. Pest activity presents a year-round threat to Denton property owners, and nothing gives you better protection than help from the pest professionals.
Ivy Green Pest Control is a local, family owned and operated company that prides itself on providing high-quality pest control services to Tarrant County, TX homeowners. We deal with a long list of common area pests, such as ants, spiders, termites, mosquitoes, cockroaches, stinging insects, and many others. Since 2017, we've been building a strong client base, aiming for 100% customer satisfaction every time. No matter your residential pest control needs, we're here to help. Call us today for your free estimate.
Home Pest Control In Denton, TX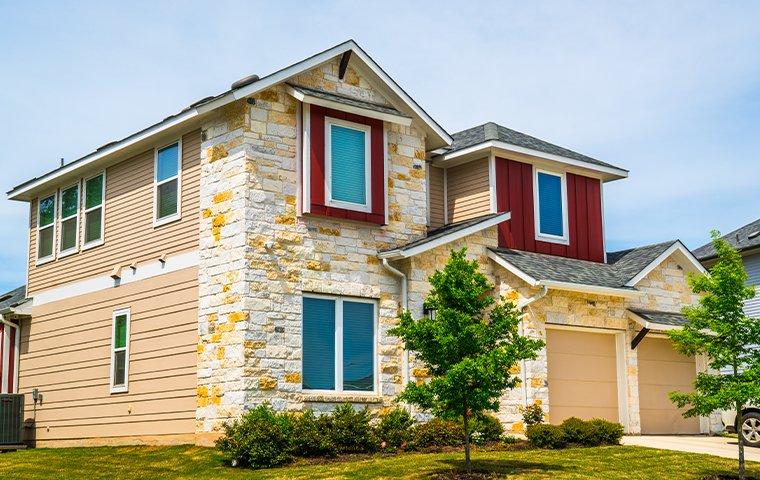 Having serviced over 450 homes in Tarrant County, we've seen all kinds of pest problems. Every home is unique, which is why every infestation requires a unique approach. First, we do a full inspection of your property, going over entry points, attics, crawlspaces, and garages. After we detect all pest activity and harborage sites, we develop a tailor-made home service plan to fit your individual needs.
Our initial service visit usually includes de-webbing, de-nesting, spraying of eaves, perimeter spraying up to three feet out, dusting weep holes, and any necessary spot treatments. It's our goal to bring you lasting, pest-free results you can trust. We offer a pest-free guarantee for recurring services and a 30-day guarantee for nonrecurring services. We schedule our ongoing services at your convenience. Contact us today to learn more about our home pest solutions and how we can help you.
Guide To Preventing Termites In Denton, TX
Termite damage is a serious nightmare that can be absolutely devastating for homeowners. These wood-eating pests threaten your home's structural integrity as they feed on and burrow into the construction of your house. That's why termite prevention is so important.
Here are some ways you can try to reduce your chances of getting termites:
Apply weatherstripping around all your windows and doors.
Avoid any wood-to-soil contact.
Eliminate rotting or moisture-damaged wood from your property.
Fix rotten areas of the roof to prevent entry.
Install a dehumidifier in moisture-rich areas of your house.
Keep wood stored away from the perimeter of your home.
Reduce excess moisture around your property.
Repair leaky faucets and faulty pipes.
Thoroughly inspect all wood before bringing it onto your property.
Use vent fans in kitchens, bathrooms, and laundry rooms.
Even if you remain diligent about all of the above, termites may still find their way in. If you suspect any termite activity on your property, call in the experts right away. Ivy Green Pest Control provides extensive termite control and prevention services that you can count on all year long. Reach out to learn more.
Are Mosquitoes Avoidable In Denton, TX?
It's very important to take mosquito prevention as seriously as possible. These vector pests can transmit a long list of diseases, posing a huge threat to your health and that of your family and loved ones. In order to reduce your exposure to these parasites, there are some preventative measures you can take.
Apply insect repellent when spending time outdoors. Wear long pants and long sleeves when possible, and try to wear permethrin or DEET-treated clothing. Eliminate sources of standing water such as inflatable pools, overturned tires, buckets, and planters. Also, make sure to maintain gutters and downspouts, keeping them extended away from the house.
The truth is, there's really only one reliable way to deal with mosquitoes effectively. Your best bet is professional services. Reach out to Ivy Green Pest Control today to hear more about our customized mosquito control and prevention services. We look forward to helping you.
What You Can Do To Minimize Your Exposure To Cockroaches In Denton, TX
Cockroaches are very unsanitary pests that can usually be found in basements, crawlspaces, utility areas, under bathtubs and sinks, sewers, and other areas with a lot of humidity. When it comes to preventing cockroaches, there are some things you can do to be proactive.
Eliminate excess moisture throughout your space.
Prevent entry and install weatherstripping around doors, windows, and pipes.
Take out the garbage routinely and store it outside in lidded bins.
Vacuum and sweep active areas, wipe down counters and reduce clutter.
If you think you have a cockroach problem on your property, the most reliable form of protection is ongoing services from pest control experts. Our cockroach control and prevention solutions help you guard your property from these annoying and dangerous pests. Get in touch with us today to get started.
Request Your Free Estimate
Complete the form below to schedule your free estimate.